Précautions d'emploi
Ne pas oublier le papier sulfurisé sous peine d'abimer l'encre et le textile

/ Do not forget to use baking paper as it would damage both the ink and the textile

Le fer ne devra plus avoir de contact direct avec l'encre transférée

/ the iron must not have direct contact with the transferred ink

Seules les pièces en coton sont personnalisables

/ Only pick cotton pieces

Vérifier que la chaleur du fer à repasser soit adaptée au textile

/ Check the heath of the iron, as it must be appropriate for the textile

Il se peut que le transfert de l'encre nécessite plus de secondes sur des pièces en coton plus épais

/ The ink might need more seconds to be fully transferred in some thicker pieces (like a pair of jeans)

Une fois la personnalisation terminée, la pièce devra être lavée et repassée uniquement sur l'envers

/ Once the customization is done, you must wash and iron your piece on its back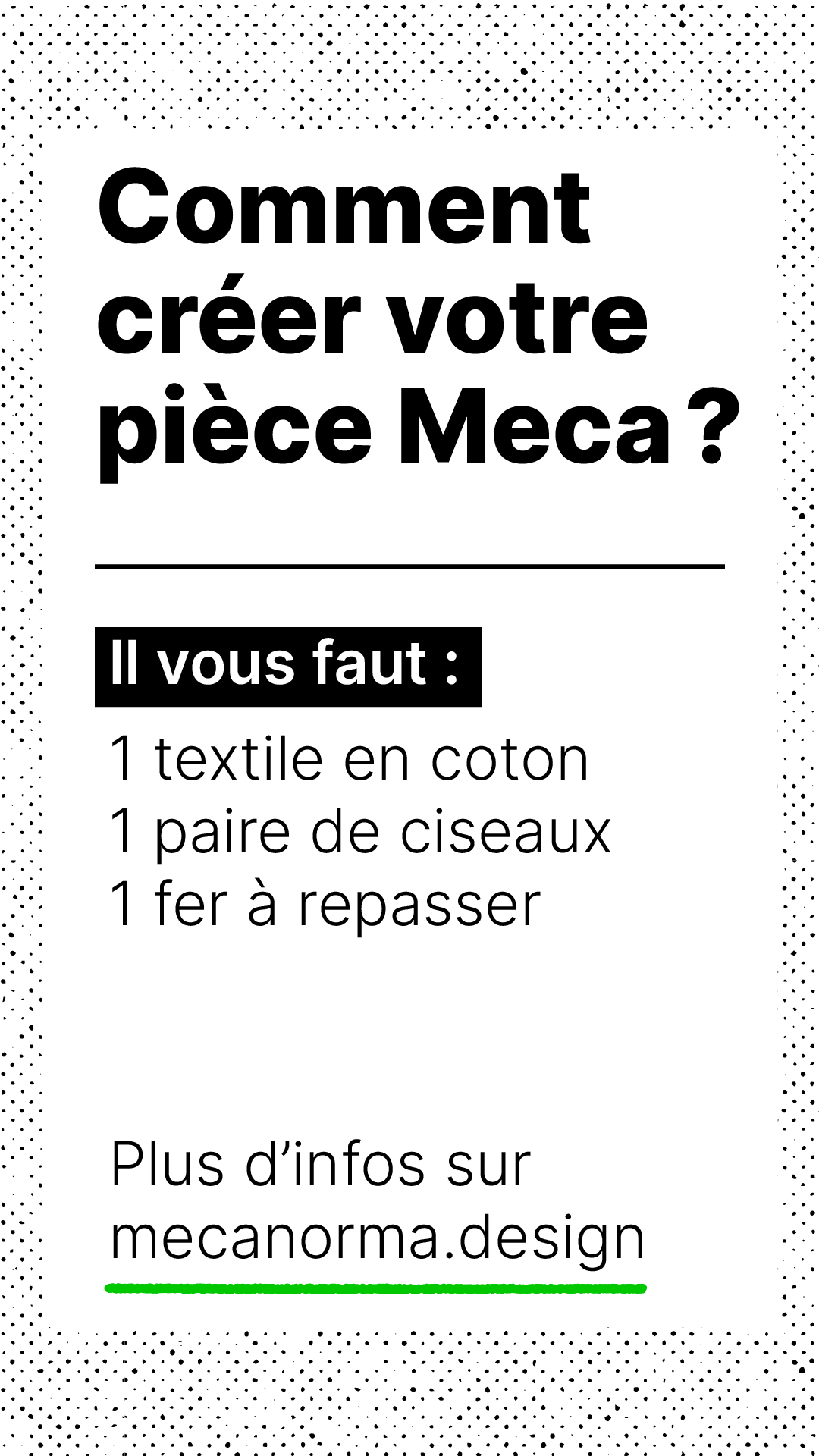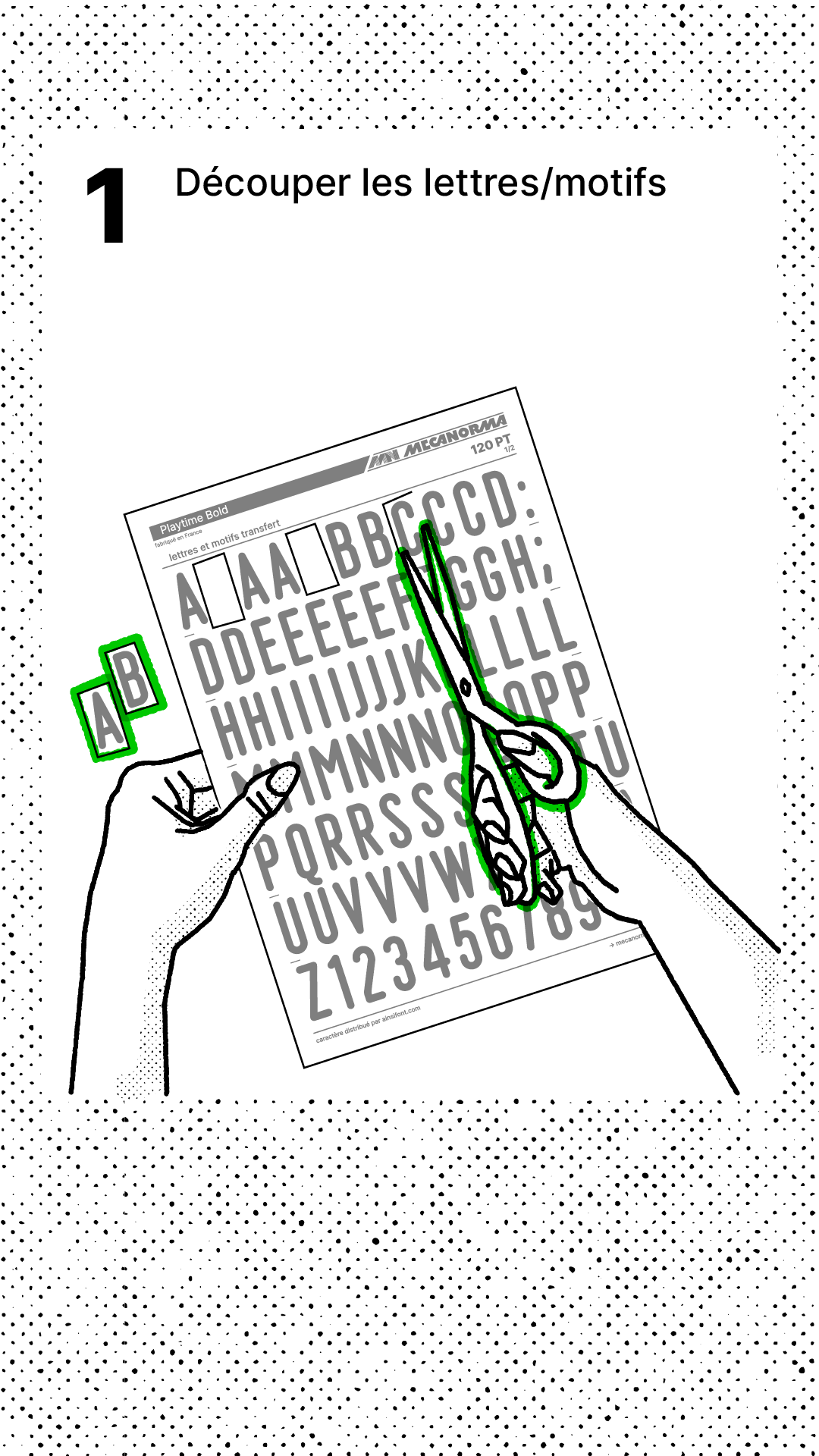 1.
Découper les lettres ou les motifs
Cut the letters and patterns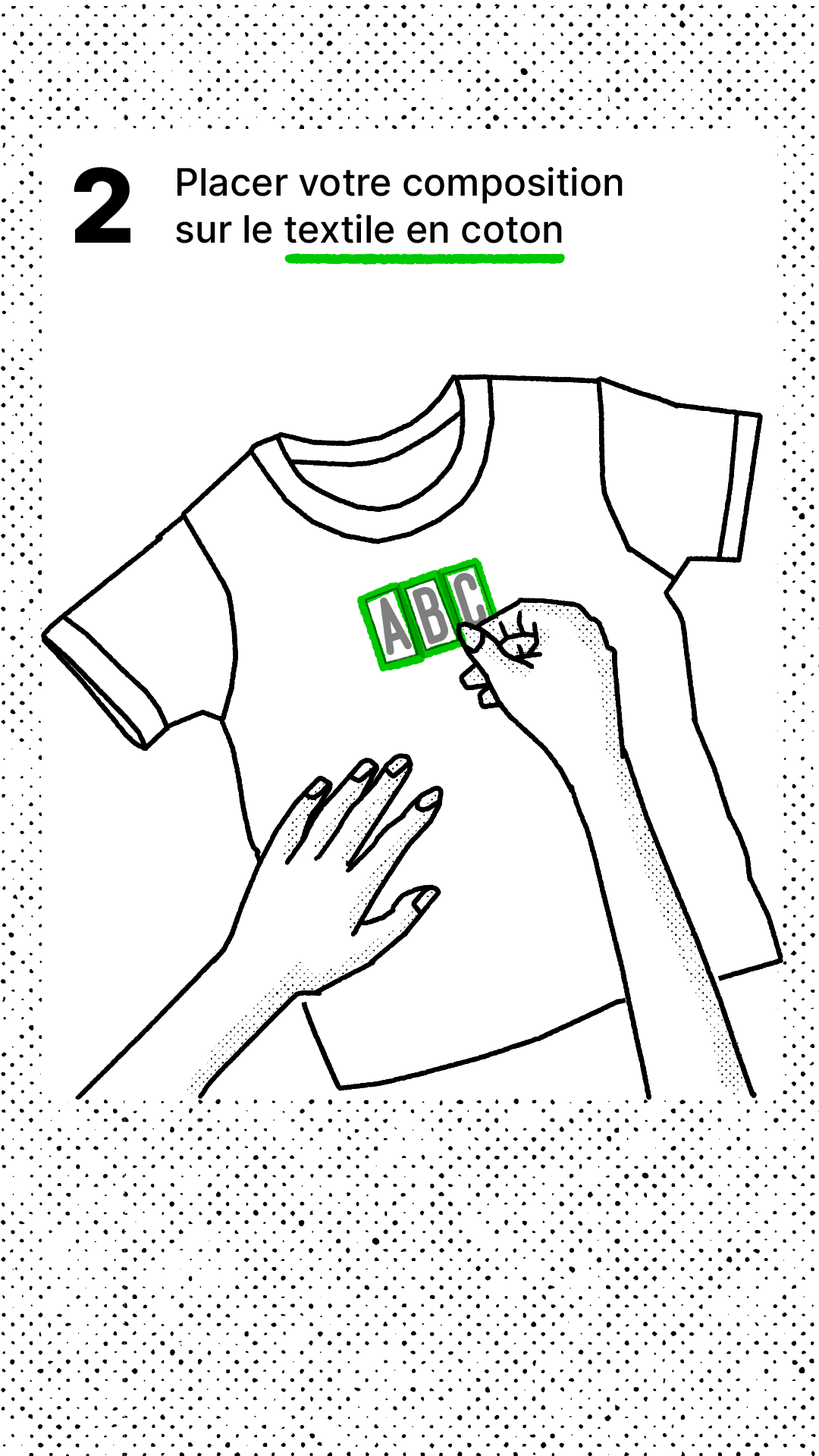 2.
Repasser votre textile en coton et placer votre composition
Iron your cotton textile and place your composition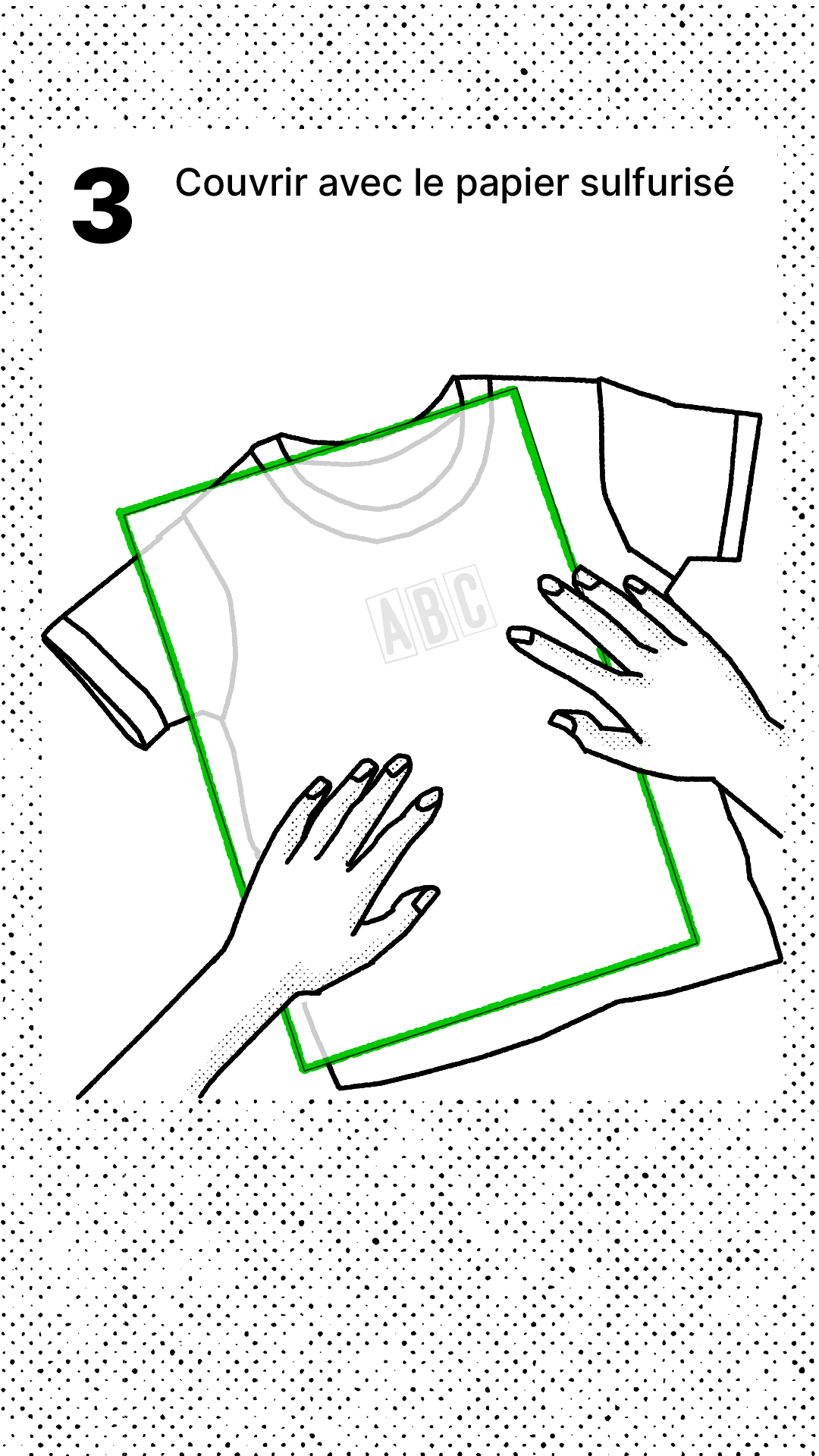 3.
Couvrir avec le papier sulfurisé
Cover the compo with baking paper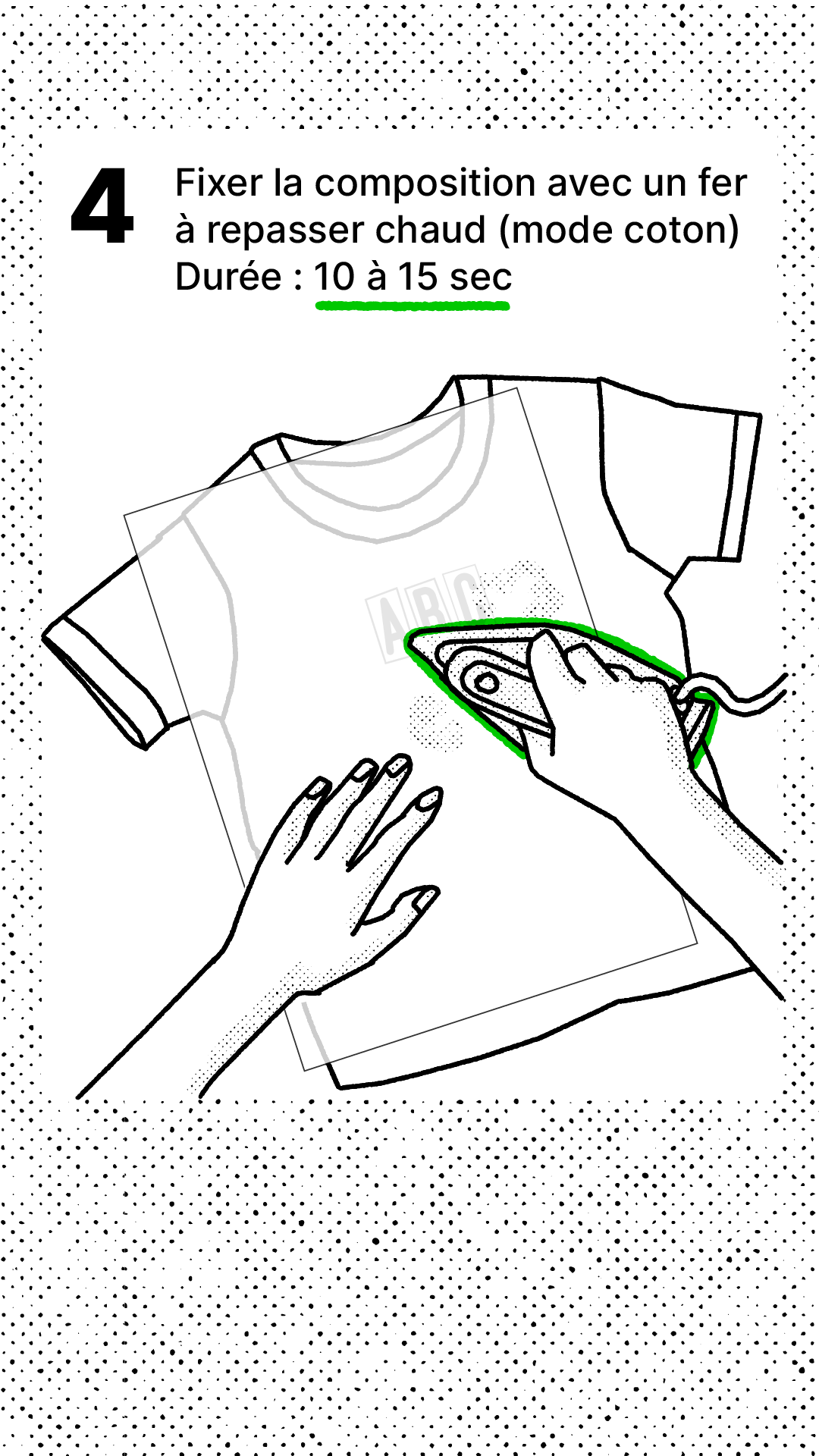 4.
Repasser la composition (fer position ••) pendant 10 à 15 s en exerçant une forte pression*
Fix the compo with an iron and press during 10 to 15 seconds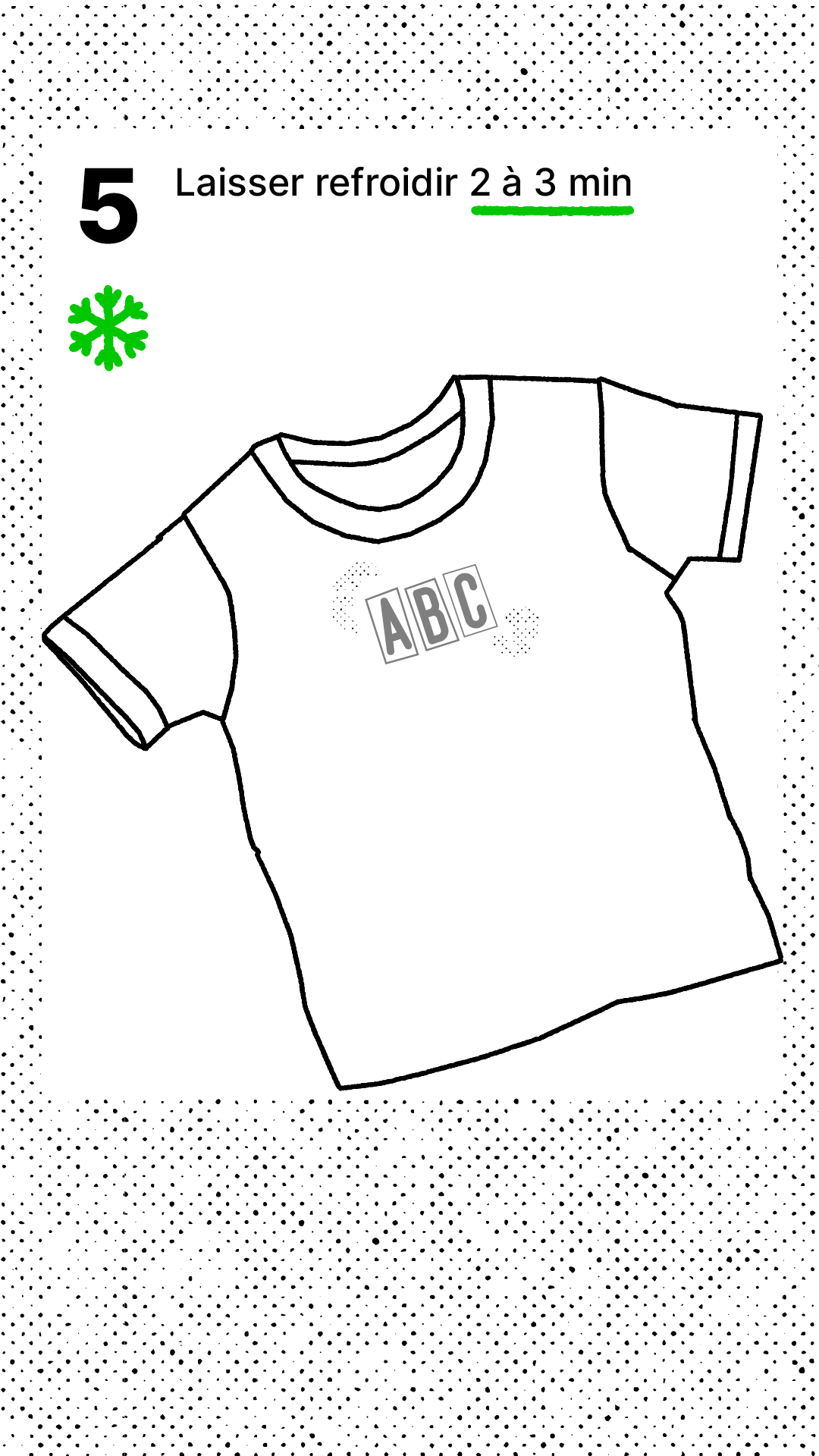 5.
Laisser refroidir pendant 3 min.
Let it cool for 3 minutes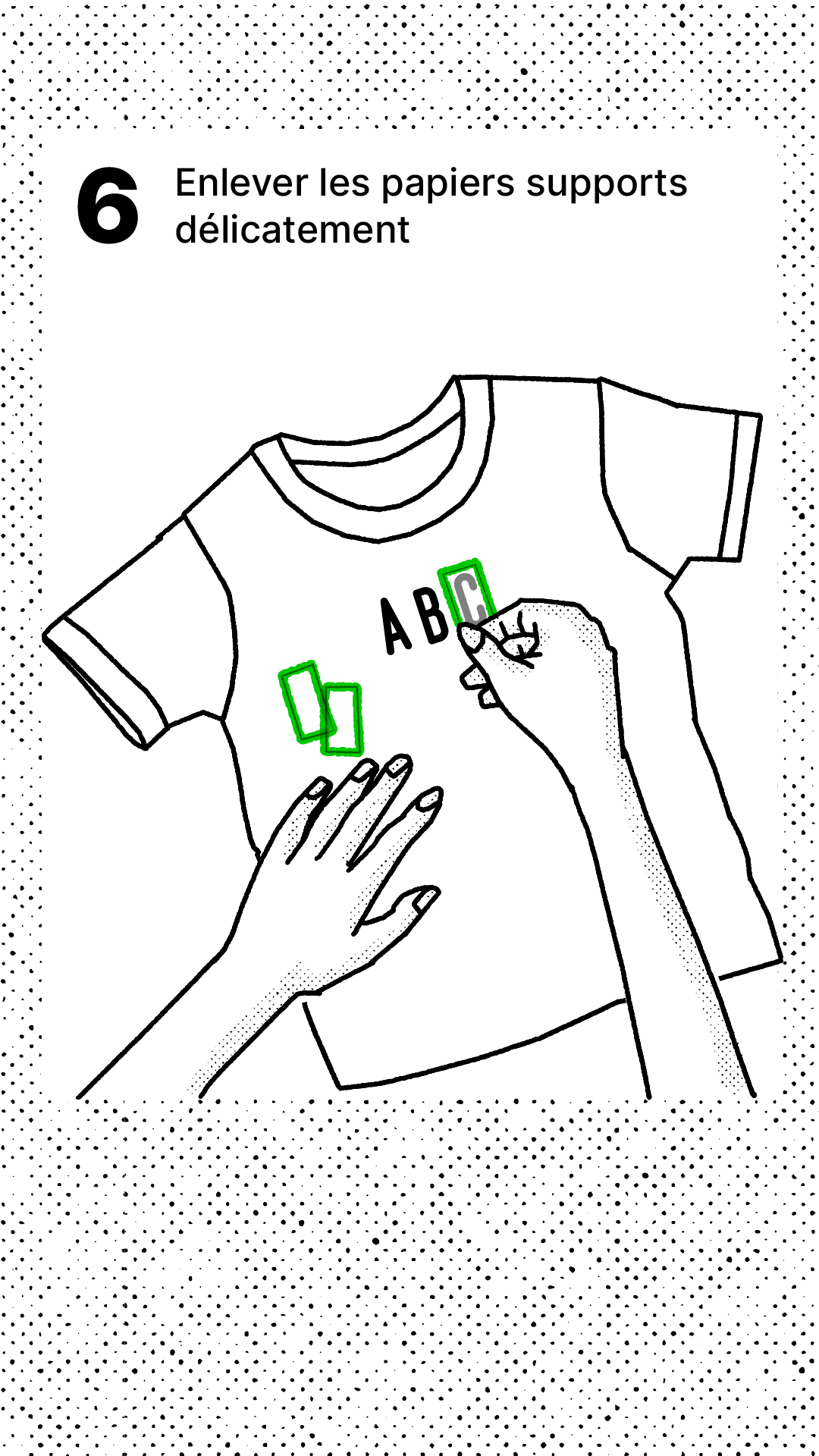 6.
Enlever les papiers supports délicatement
Remove the surpluses papers carefully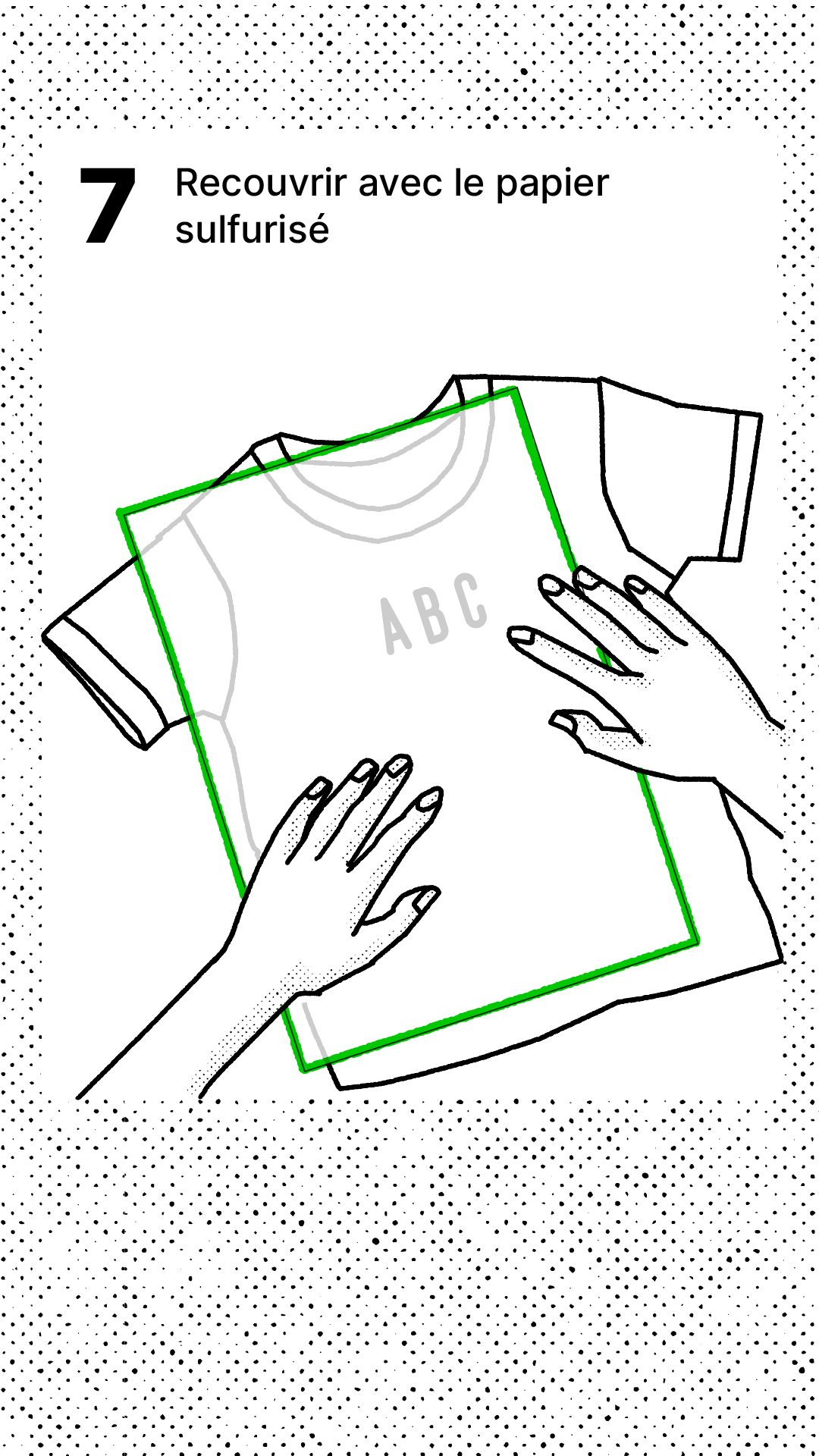 7.
Recouvrir avec le papier sulfurisé
Cover once more with baking paper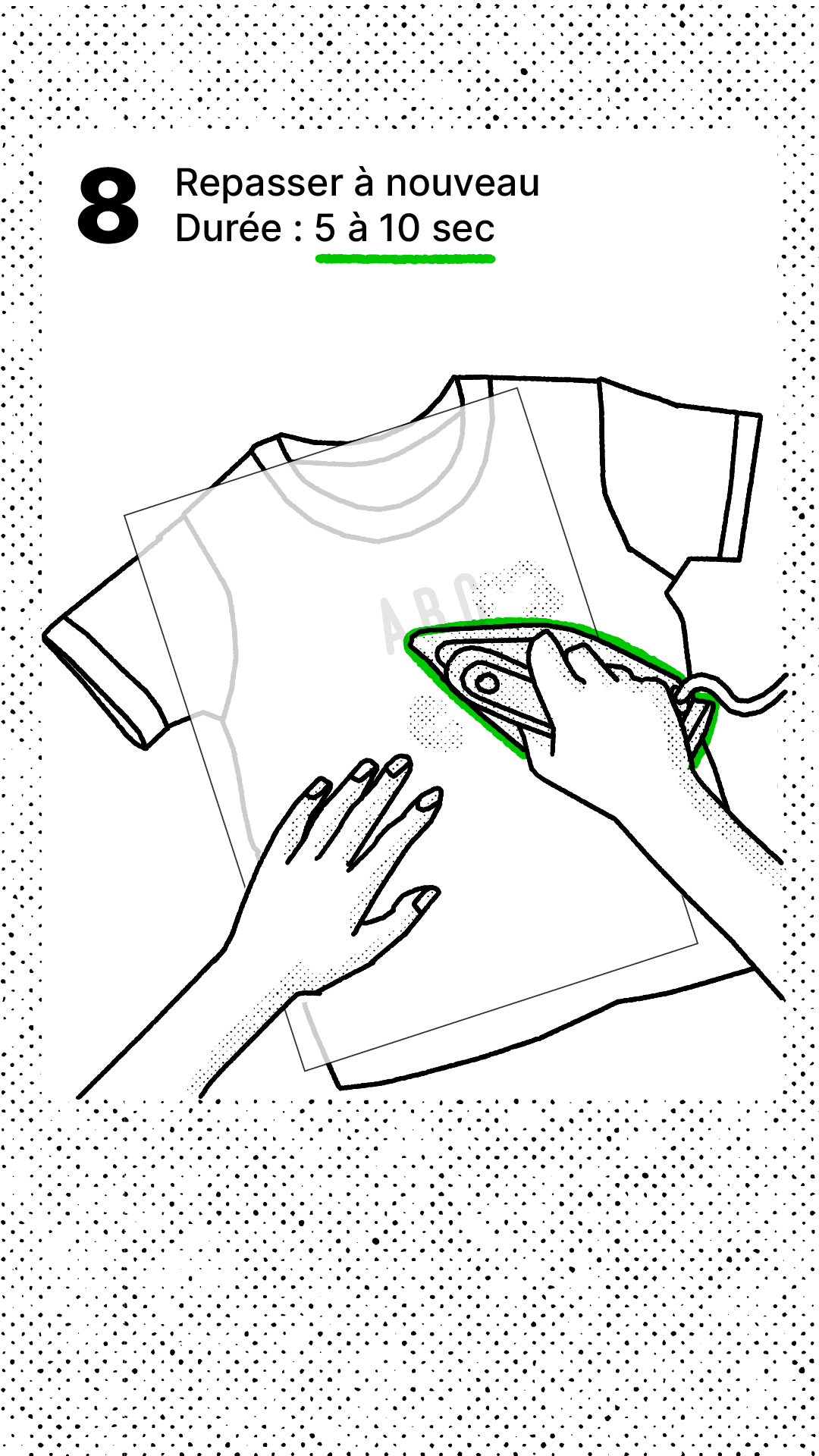 8.
Repasser pendant 5 s (fer position •)
Once again, iron your piece for 5 to 10 seconds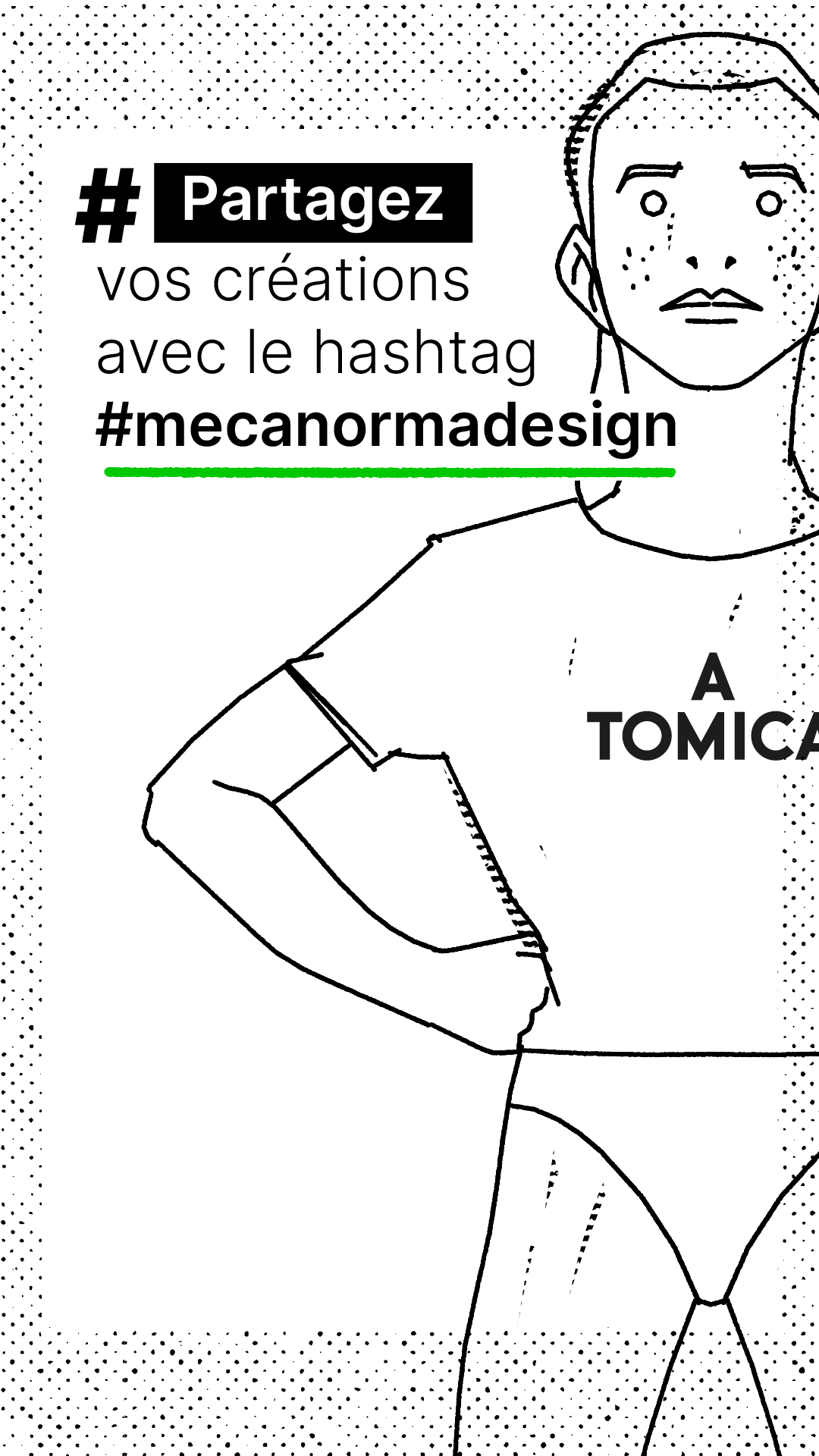 Partagez vos créations avec le hashtag #mecanormadesign.
* Privilégier une surface rigide et résistante à la chaleur plutôt qu'une table à repasser pour une meilleure fixation